Continuing Education Credits & Education Program
We are now offering teachers a unique opportunity to expand their knowledge on woodworking and wood properties, hydrodynamics, design, technology and craft all through the process of building beautiful traditional wooden surfboards.
This initiative aims to promote hands-on learning experiences and foster creativity among students or the technical how-to for teachers to bring to the classroom.
We have two options for teachers to choose from, each tailored to accommodate different preferences and teaching styles:
Surfboard Workshop

Participating teachers will be eligible for a significant discount to attend our hands-on surfboard shaping workshop. Over the course of the workshop, you will have the opportunity to craft your own surfboard under the guidance of our crew who has been sharing the experience for 18 plus years. This experience not only allows you to learn the art of surfboard shaping but also provides valuable insights into the finer points of woodworking techniques that can be shared with your students.

In this option, you are awarded 32- 40 CEU hours

DIY Surfboard Kits for Your Class

If you prefer a more collaborative and classroom-oriented approach, we offer discounted DIY surfboard kits (multiple kit options depending on your schools shop space and schedule) for your woodshop class. These kits include all the necessary materials and instructions for your students to shape their own surfboards. By incorporating this project into your curriculum, you can introduce your students to an exciting blend of craftsmanship, engineering, and design, all while fostering teamwork, a sense of community and practical problem-solving skills.

In this option, you are awarded upwards of 50- 100 CEU hrs depending on the number of students and extended subject matter.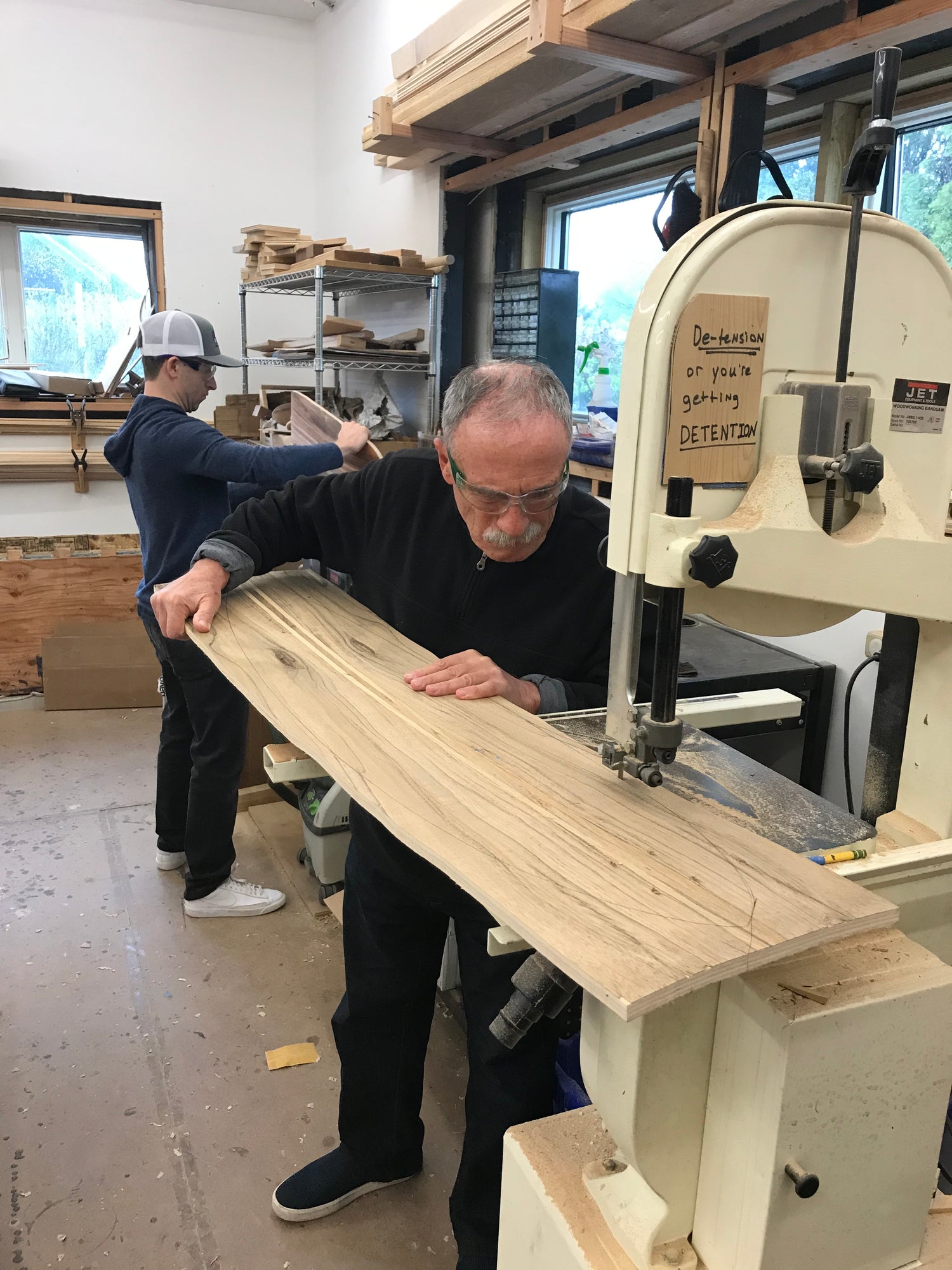 Benefits for Educators:
Enhance your skill set: Learn the art of surfboard shaping and woodworking from industry experts, adding a unique dimension to your teaching capabilities.
Personalized development: The hands-on experience allows you to tailor your teaching approach to the needs of individual students.
Engaging curriculum: Introduce an exciting project to your woodshop class, boosting student enthusiasm and participation.
Exclusive discount: Avail substantial savings on workshop fees or DIY surfboard kits, making this an affordable opportunity for you and your school.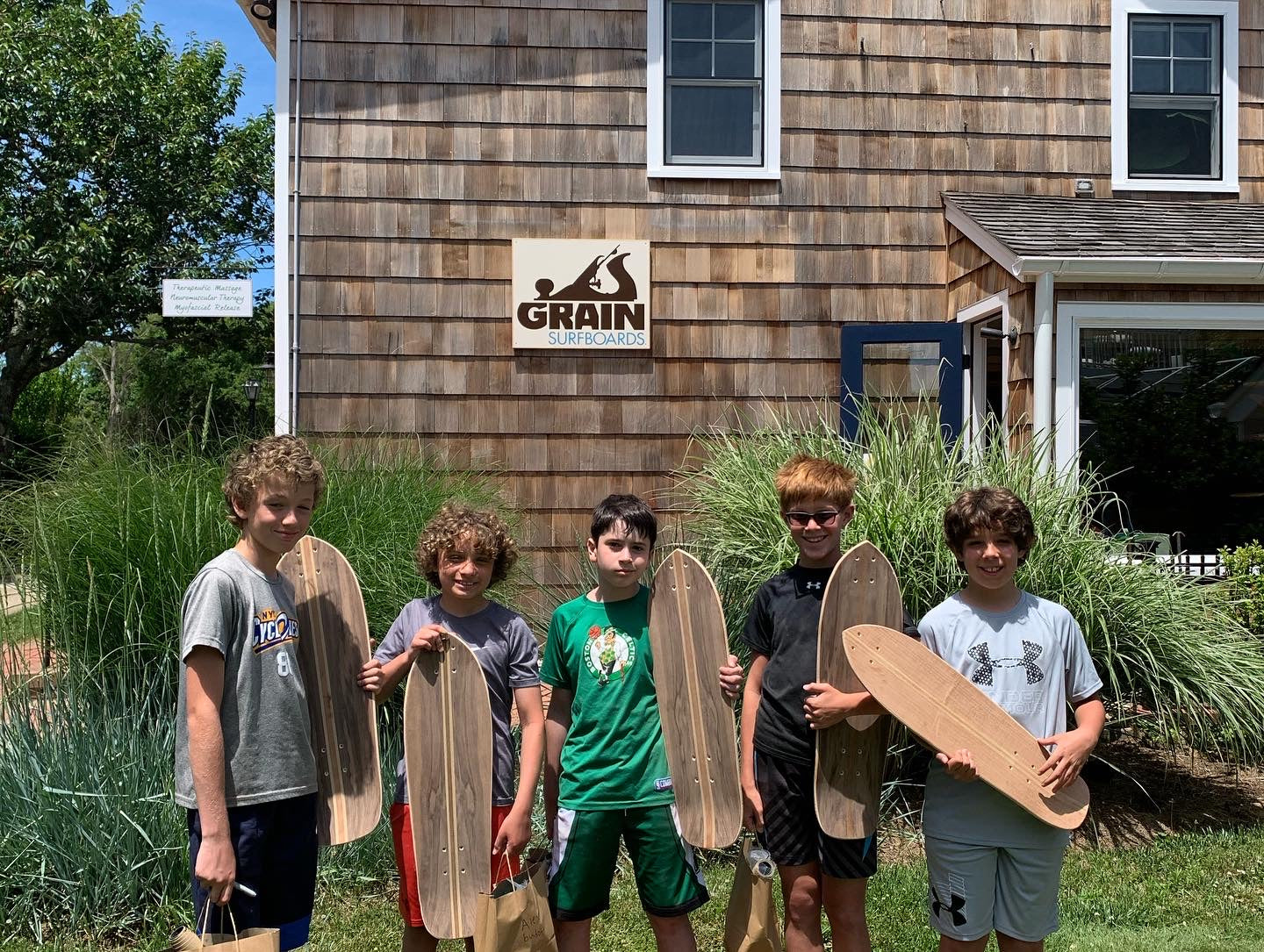 Benefits for Students:
Practical application: Engage students in a real-world project that combines artistry and engineering.
Teamwork and collaboration: Foster a sense of teamwork and cooperation as students work together to shape their surfboards*
Inspire creativity: Encourage students to explore their creativity and problem-solving skills through a hands-on project.
Lifelong skill: Provide students with a tangible skill they can carry with them for years to come.
Available Offerings
Original Construction Surfboard

The core of Grain's offerings, this is our traditional board building method, utilizing local, sustainable cedar end encompassing time-honored tools and processes. Learn this process in our 4-day or 5-day workshops and then share it with your students with our HomeGrown Surfboard Kits. Also supported by a detailed instruction manual as well as online Tips & Tricks videos.

PlyBeam Surfboard Kit

Designed around the home builder/students with limited tools, space and time, our PlyBeam Kits are precision cut on our CNC machine and are assembled using a simpler, more intuitive process. They require less shop fixtures, fewer clamps and incorporate more built-in features. This process is also supported by an online manual plus a series of DIY videos. 
Skateboards

Decks are pressed in our shop and templates can be created to just about any outline. This process can be achieved by almost anyone 12 and up in roughly 4 hours. Process uses jigsaw, handplane, sanding blocks and cordless drills.

Body Surfing Handplanes

Start with a cedar "blank" and create your own bodysurfing handplane. Simple process using traditional hand tools and sanding. 4 hours of time usually allows each student time to customize their plane with a wood burning pen or wood stain.